Wow… our very first post, on our brand new website. Hello!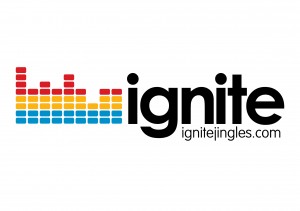 Welcome to Ignite Jingles. We're a UK based jingle company, combining US production values with UK vocals to produce what we feel is a fairly unique sound. We invite you to discover for yourself though; our first package is for Cool FM in Belfast, Northern Ireland, and every cut can now be heard on this site.
Ignite Jingles is owned and managed by Chris Stevens, who spent five years as the Creative Director of TM Studios in Dallas before returning to his native England last summer. Chris is extremely passionate about jingles, and strongly believes that every station should be able to run excellent imaging; regardless of size. The only limit is imagination!
Ignite is part of Devaweb, who have been imaging stations in the UK, Europe and the Middle East for over ten years. This means that we understand the stresses and challenges of today's radio. That's why you can be sure that you're working with people who appreciate the need for strong, effective, memorable jingles that stand out without overshadowing the rest of your presentation.
But enough about us… tell us about you! We'd love to chat about the perfect jingle package for your station. Get in touch and let's natter.
Finally, thanks for checking out Ignite Jingles. We're excited!